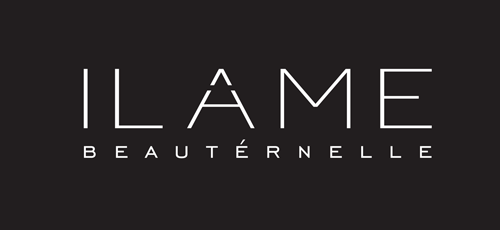 ILAME – la ligne cosmétique innovante riche en EleuteroComplex – est la transposition cosmétique du plus ancien rêve de l'humanité: celui de l'immortalité. Un rêve qui n'est pas seulement lié à des mythes et à des légendes anciens mais également à des études scientifiques bien ancrées dans l'époque moderne. Pour preuve, le prix Nobel de médecine 2009 qui récompensait la découverte concernant la façon dont les chromosomes sont protégés des télomères et de l'enzyme télomérase. En d'autres termes: à chaque division cellulaire, les télomères (une sorte de "capuchon" des extrémités des chromosomes) se raccourcissent. C'est la raison pour laquelle la cellule à tendance à vieillir. Mais si l'activité de la télomérase est élevée, alors les télomères conservent leur longueur et la sénescence cellulaire est retardée. Des recherches récentes montrent que certains extraits végétaux peuvent constituer d'importants éléments de défense des télomères – c'est-à-dire des réactivateurs de la télomérase – et parmi ceux-ci, on trouve l'extrait d'éleuthérocoque. ILAME suit ce chemin tracé par la recherche scientifique de toute dernière génération en intégrant dans sa formulation un lipocomplexe d'éleuthérocoque, sous forme liposomiale, appellé EleuteroComplex. On compte sept préparations entrant dans la composition de la ligne ILAME, sept comme le chiffre de l'achèvement cyclique, associé depuis toujours en géométrie, au cercle. Comme pour dire que sept est le chiffre de la beauté.
ILAME – an innovative cosmeceutical line containing EleuteroComplex-is the mankind's oldest cosmetics dream: that of immortality.
A dream that is not only connected to ancient myths and legends, but as well as to important modern scientific studies. Proof of this is the Nobel Price in Medicine in 2009 for the discovery on the manner in which chromosomes are protected by telomeres and the telomerase enzyme. In other words: at each cell division the telomeres (a sort of "cap" on the ends of chromosomes) are shortened and this is the why the cell tends to age, but if telomerase activity is high, the telomeres retain their length and cellular senescence is delayed. Recent surveys show that certain plant extracts act as potential major defence against telomeres, or rather telomerase reactivators, and one of these is the Eleutherococcus extract. ILAME is placed in this path traced by the most avant grade scientific research with the addition to the formulation of an eleutherococcus lipid complex, in the liposomal form, known as EleuteroComplex. There are seven preparations that make up the ILAME line; seven like the cyclical perfection number that has always been geometrically associated to the circle. As if to say seven is the number of Beauty.
ILAME – innovativa linea cosmeceutica contenente EleuteroComplex – è la trasposizione cosmetica del più antico sogno dell'umanità: quello dell'immortalità. Sogno legato non solo a miti e leggende di antica memoria ma anche a studi scientifici di assoluto rilievo dell'epoca moderna. Ne è la prova il premio Nobel per la medicina 2009 vinto per la scoperta relativa al modo in cui i cromosomi sono protetti dai telomeri e dall'enzima telomerasi. In altre parole: ad ogni divisione cellulare i telomeri (una sorta di "cappuccio" delle estremità dei cromosomi) si accorciano e questo è il motivo per cui la cellula tende ad invecchiare, ma se l'attività della telomerasi è alta i telomeri mantengono la loro lunghezza e la senescenza cellulare viene ritardata. Recenti indagini indicano alcuni estratti vegetali come possibili importanti elementi di difesa dei telomeri – ovvero riattivatori della telomerasi – e tra questi risulta esserci l'estratto di eleuterococco. ILAME si colloca in questo solco tracciato dalla ricerca scientifica più avanguardistica con l'inserimento nella formulazione di un lipocomplesso di eleuterococco, sotto forma liposomiale, chiamato EleuteroComplex. Sette sono le preparazioni che compongono la linea ILAME, sette come il numero della perfezione ciclica associata geometricamente – da sempre – al cerchio. Come dire che il sette è il numero della Bellezza.